Jess Coleman, Head of Marketing at Jersey Heritage, is currently running a campaign to showcase the charities' unique wedding locations in all their glory – and remind people that they can even get married in their Heritage Lets, then stay the night.
This February, we're celebrating all things love and romance on the island so we thought Jess would be the perfect person to share some of her reccommendations.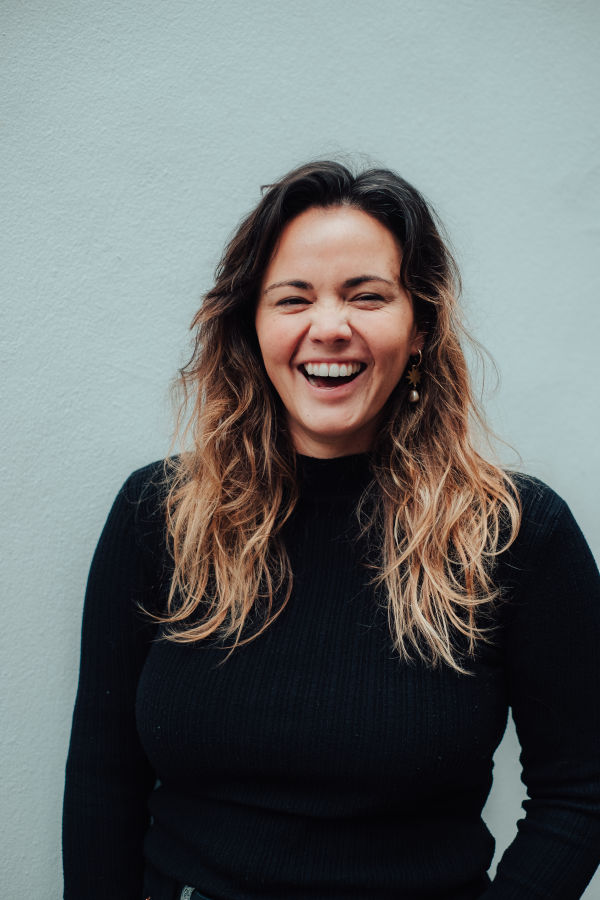 Head of Marketing at Jersey Heritage.
Meet Jess.
I'm Jess Coleman, Head of Marketing for Jersey Heritage. A huge part of my role is promoting our charities' range of projects, activities and events to our local and visiting communities. A recent focus has been to showcase the unique wedding venues we have available to hire through Jersey Heritage – for islanders and visitors alike.
In September this year, I got married overlooking the ocean at high-tide, right outside Kempt Tower, a coastal defence tower built in 1834 – it was beautiful!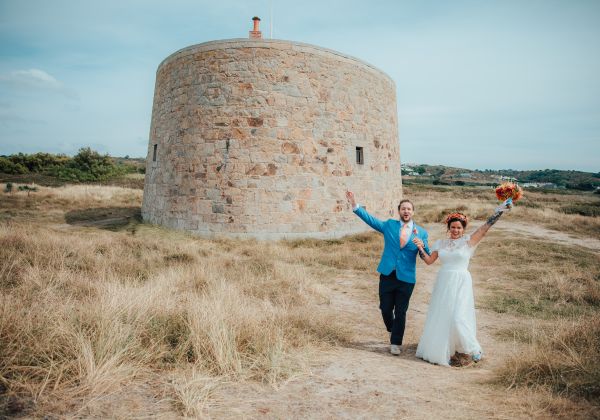 Jess, in true island style, chose to tie the knot at historic Kempt Tower – the perfect location for a laid-back, boho beach front wedding.
My favourite way to spend a romantic sunday in Jersey.
In the colder months, you can't beat a long wintery walk along St Ouen's beach followed by a hot chocolate from El Tico to warm us up. Afterwards, we love to tuck into a hearty Sunday Lunch in front of the fire at The Royal pub in St. Martin, then a cheesy movie night at home.
When friends or family are visiting I always make sure they…
check out our amazing heritage sites of course – but also I'd recommend some of the self-tour options we've got on our website for those who like exploring/love to walk. Visitors simply must get a LibertyBus pass so they can explore the whole island whatever the weather, and rent an EVie bike if it's warm enough! Then I'd say eat as much as possible – we're very spoilt here from amazing coffee shops and cafes like Locke's, Cargo and Harbour Gallery to gastro-delights like Sangria, Salty Dog and our island's amazing pub-grub. Finally, I'd make sure they head to see some local live-music at Cross Town, The Blue Note or Jazz at The Savoy.
You might also like...