Lacing up your walking shoes, spreading out a picnic blanket, gazing out to sea and watching the most spectacular sunset you've ever seen — that sounds like a pretty perfect day in Jersey. And you'll barely need to spend a fiver.
If you're craving an escape but feeling the squeeze there are lots of ways that can make your holiday in Jersey more affordable.  Here are some tips on making your money go further.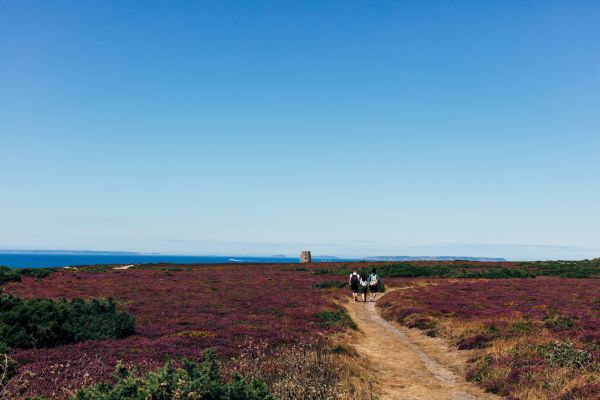 1. Get outside and walk.
Beach walks. Cliff path walks. Green Lane walks. Jersey is an island best explored on foot. So lace up your walking shoes and get ready to see some spectacular sights. All without having to open your wallet.
2. Buy yourself a bus pass.
Getting around on the cheap is easy thanks to Jersey's reliable and affordable bus service. When you arrive, get yourself a 'Discover Jersey' pass and choose from one, two, three and seven-day passes that will mean you can hop on and hop off the buses as many times as you need. A family of four can get unlimited bus travel for seven days for just £65.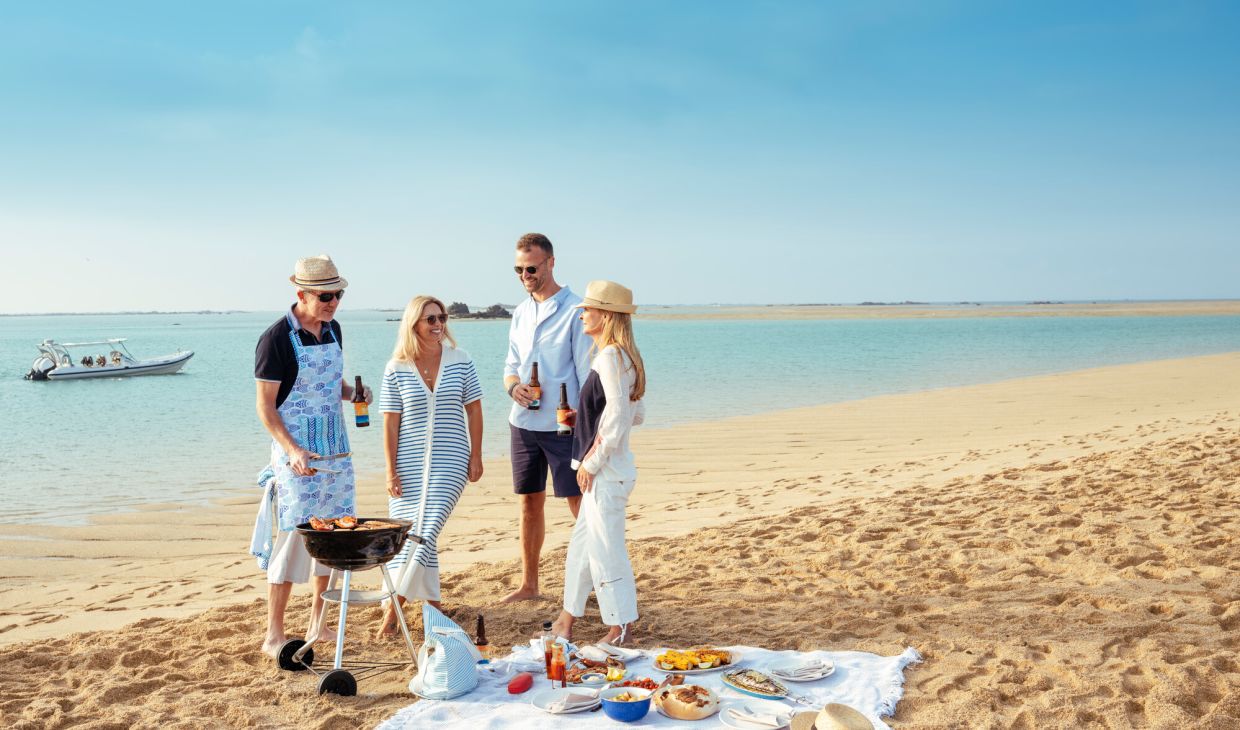 3. Plan a perfect picnic.
Picnic blanket, baguette and a bottle of something sparkly, set against a backdrop of blue skies and even bluer seas. I think we've just described the perfect lunch. Need some ideas for picnic spots? We've got you.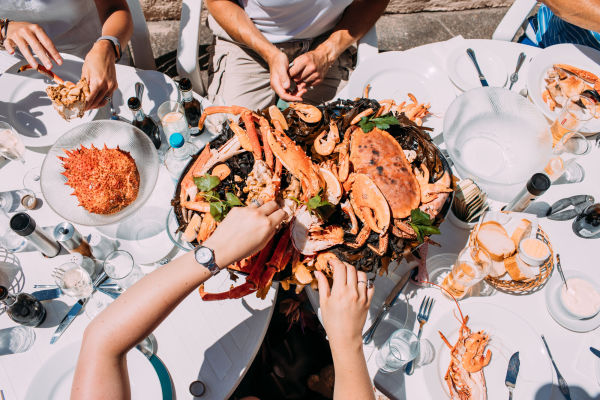 4. Eating out (or in).
While supermarkets might be the most purse-friendly option, you are on holiday after all, so treating yourself to a meal out is almost obligatory. Lots of restaurants offer set menus, especially at lunchtime which will make your money go further. Depending on your accommodation, you could also make some traditional Jersey dishes yourself. The island is awash with amazing local produce, you just need to know where to find it.
5. Invest in a Heritage pass.
From a 400-year-old castle to a neolithic passage grave, Jersey's not short on heritage sights, and the Jersey Heritage pass will get you access to four sights for the price of three.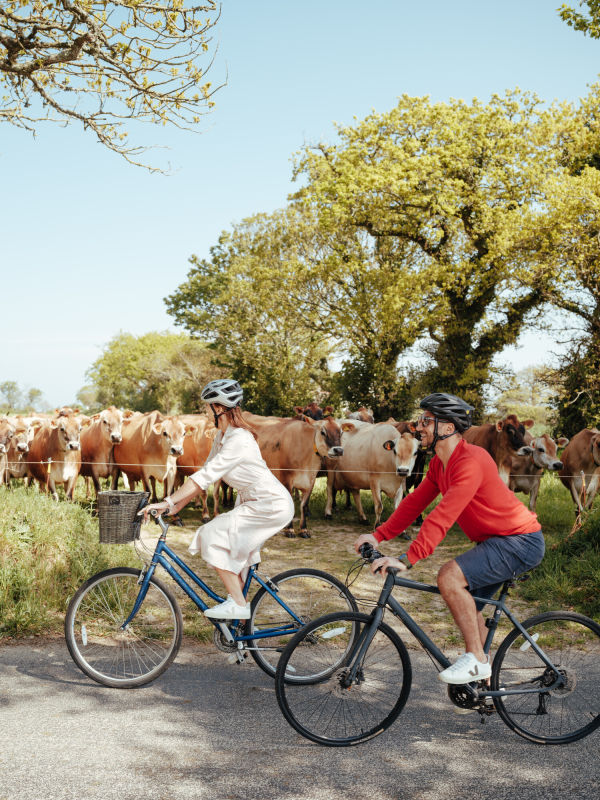 6. Hop on a bike.
Hiring a bike in Jersey is a great way to save money on transport costs, see the island from a unique perspective and get some exercise at the same time. Whizz past white sandy beaches, coast along scenic country lanes and stop for photo opportunities at some of the island's most scenic spots. For a car-free route from St. Helier to La Corbière, follow the cycle track along St. Aubin's Bay before heading up the railway walk.
Explore the island on two wheels.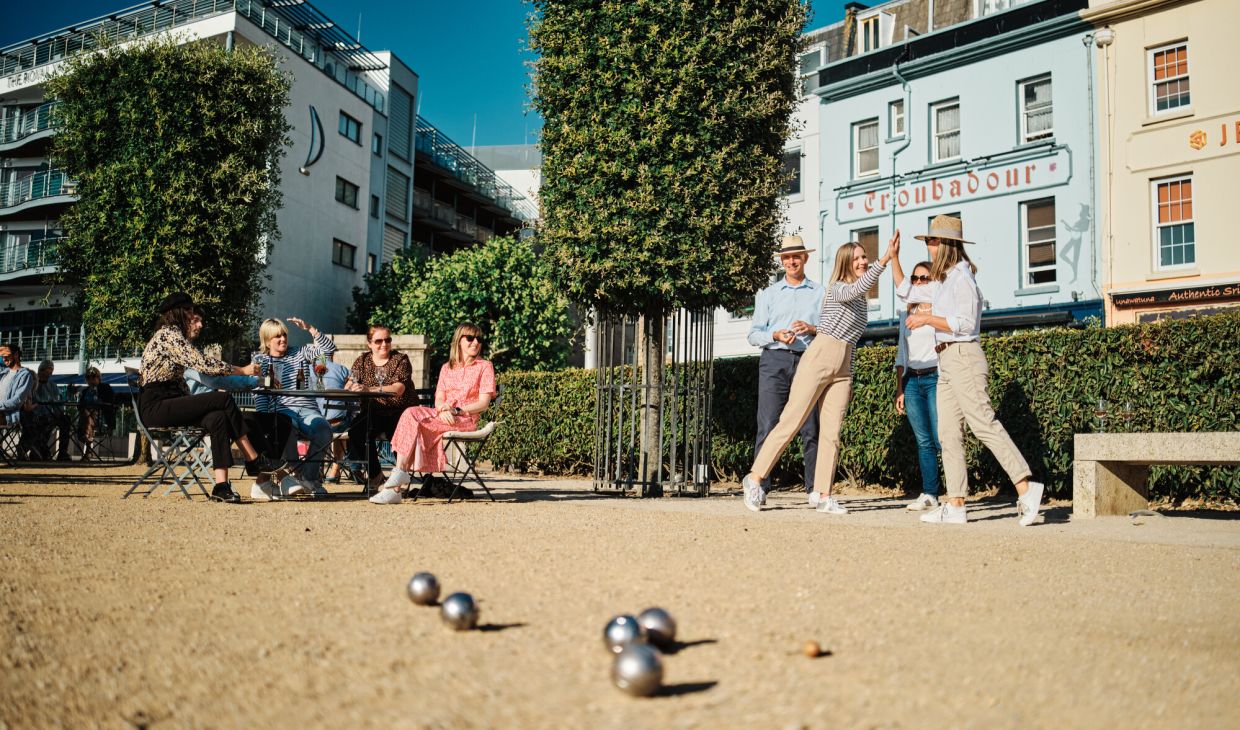 7. Try your hand at petanque.
In Jersey, we love to play petanque. Which is why you'll see gravel terrains dotted around the island (at least one in every parish in fact). They're free for anyone to use, just bring your own balls. And be prepared to banter with the locals.
8. Take advantage of off-peak prices.
Consider visiting outside of the summer holidays, when accommodation is cheaper and there are more deals on hotels. From a walking holiday during February half term to a weekend break in spring, we're not just a summer destination. Some of the hotels offer half-board options over the winter months and the island's more unusual accommodation options are up to half the price over winter.
Accommodation with off-peak options.
9. Roam around our central markets.
The Central Market in St. Helier and the Fish Market opposite are a real feast for the senses. Wander around the stalls, taking in the sights and sounds of the butcher, the baker and the cupcake maker before sitting down for a coffee at one of the many cafes. The markets are also an excellent choice for lunch on a budget.
You might also like...