From castles and manor houses to parks, gardens and natural amphitheatres, Jersey really knows how to put on a show! Enjoy classical theatre and new dramatic works, fun, family-friendly performances, captivating storytelling, performance poetry, film, live music and visual artists staged in some stunning island settings and outdoor performance spaces. Experience some of the best shows touring the UK along with local productions starring some fantastic home-grown talent.
Let Jersey entertain you!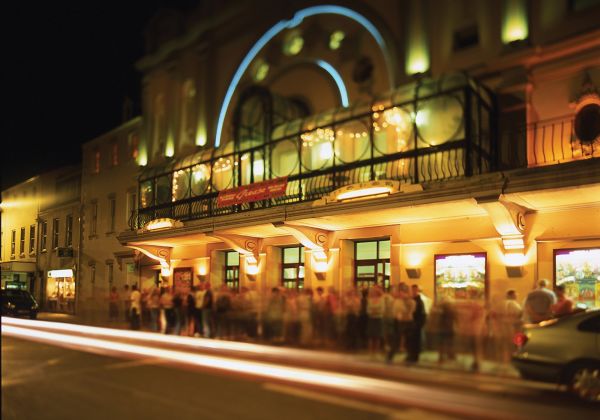 Jersey Opera House.
Jersey's very own Lillie Langtry once performed here and we're looking forward to the day the curtain opens once again and we see the local and international stars treading the boards of the island's oldest theatre once again.
At the Jersey Opera House you'll find beautiful Edwardian architecture and great performance spaces.
The Jersey Opera House is currently closed for some exciting renovations. Watch this space for updates on when you can visit again.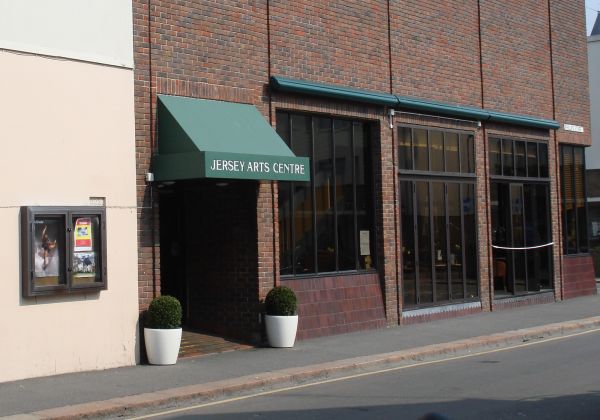 Jersey Arts Centre.
A hub for an eclectic programme of live theatre, music and dance, film screenings, workshops and art exhibitions. The Benjamin Meaker Theatre provides a modern, intimate performing arts space to enjoy the latest work.
Jersey Arts Centre is also home to Café Jac.  Buzzing, with a laid back vibe and open for breakfast, brunch, lunch or dinner so you can grab a bite before a show!
Discover shows in surprising places.
Take in a concert in the great outdoors, or how about a play in a park? The Jersey Arts Centre and the other creative locals regularly put on shows in unique Jersey settings. Keep an eye out for what's on.
Samares Manor – Pack a blanket and take a seat to enjoy classical theatre productions performed in the magical and tranquil setting of Samares Manor. See the Bard brought to life and take part in fun interactive theatre in the great outdoors.
Sunset Concerts at Les Mont Grantez -The beautiful natural amphitheatre at Grantez provides a stunning backdrop to enjoy fantastic live music at the National Trust for Jersey Sunset Concerts in July. Bring a rug and a picnic to these family-friendly nights out, relax and have a boogie as the sun goes down over St Ouen's Bay.
Throughout the summer months the Jersey Arts Centre host al fresco plays in parks. Keep an eye on their programme so you don't miss the theatrical fun.
Coronation Park – The perfect park to play, play act and put on a play! Enjoy an al fresco programme, laugh out loud with outdoor theatre, chill with summer jazz and blues or dance the night away in the beautiful surroundings of this park, just minutes from the beach.
Howard Davis Park – Snuggle up and enjoy your favourite films under the stars in Howard Davis Park, host to the Jersey Film Festival, a great night out for all the family. Enjoy open air concerts and experience the incredible sounding acoustics from the bandstand.
Jersey Zoo – Reconnect with nature and enjoy outdoor theatre, live performances and music in the totally unique setting of this fantastic world-famous attraction.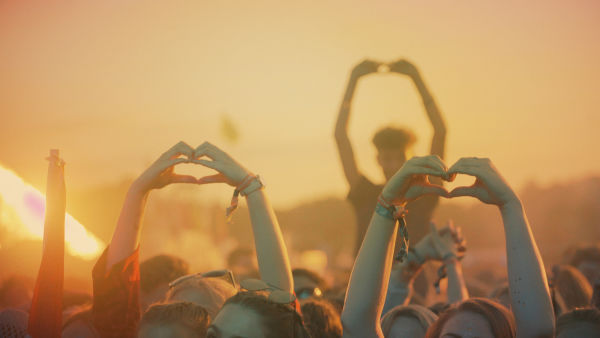 Six summer music festivals.
Summer in Jersey is all about good vibes, with a dose of sun, sea and fresh sounds. We have created the ultimate summer playlist with six unique music and dance events in Jersey. Get into the festival spirit at The Weekender or Wonky Town, dig out your best 80's beach attire for a swell time at Good Vibrations and dance the night away at Out-There. Want to get summer ready? Easy. Just grab your backpack, your best friends and go.
You might also be interested in…
More inspiration for your cultural island break.